Friday, February 10, 2017
Weekend Discussion 2/10/17: Karmageddon – El Color de la Pasión
Puebla is the site of the next round of Karmageddon. We have some excellent prospects for a very hot place. The Master awaits! As usual we will ask the following two questions:
What do you think the writers will do to them?
What do you think they really deserve?
Let's start with the Evil Queen and her Mini-Me: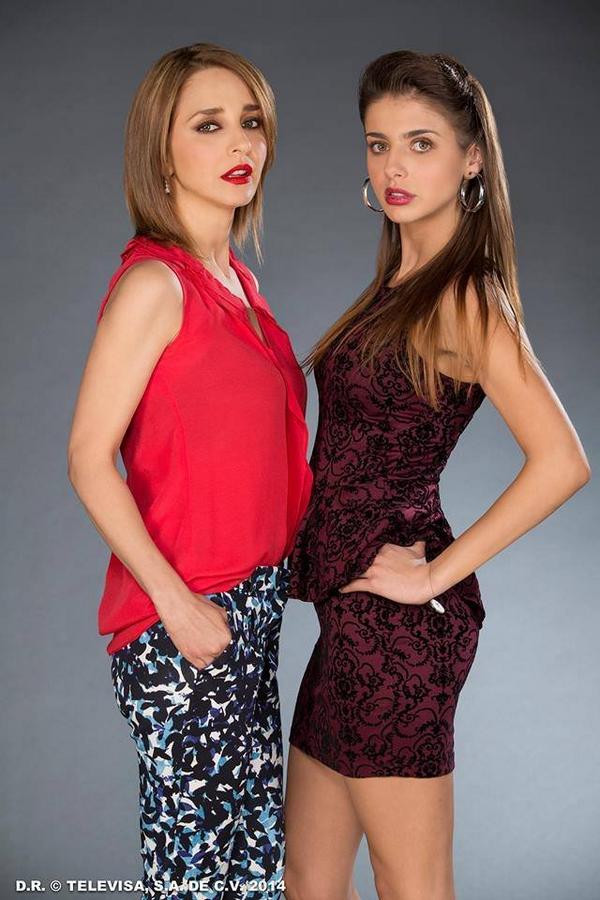 Rebeca / Michelle Renaud and Claudia Ramirez
Guilty of lusting after Alonso, accidental death of Adriana, attempted hijacking of all Magdalena's suitors, including being the cause of Magdalena being jilted on her wedding day, stealing cash from Alonso's safe, cheating on Alonso, pursuing Marcelo (who rightfully belongs to Lucia), neglect of Nora's mental health, stabbing of Ricardo Marquez, killing of Alonso (with emotional damage and withholding his heart meds), attempted swindling of Lucia's inheritance, attempt at covert abortion (Lucia, who wasn't actually pregnant), complicity in framing Marcelo for fraud, attempt to cover up a possible murder committed by Nora, and thinking she is The Ultimate Woman.
Nora / Ximena Romo
Guilty of lusting after all Lucia's suitors, blackmail (Rodrigo), emotional blackmail (Lucia), one genuine suicide attempt, two suicide attempts with the purpose of guilt-tripping family members, attempting to frame Lucia for attempted murder (second suicide attempt), lying to her shrink, injuring Rebeca (knife to her hand), attempting to manipulate relationship between Lucia and Román, fake attempted suicide with the purpose of guilt-tripping Marcelo, attempt to steal Sergio from Lety (under the pretense of helping Gloria), forcing Gloria into aiding and abetting latest attempt to ruin Lucia's relationship, capital murder of Ricardo Marquez, and thinking she is The Ultimate Woman.
Amador Zuñiga / Moises Arizmendi
Guilty of snobbery, envy, domestic violence (multiple counts), business fraud (multiple counts), paying Vinicio to commit arson with the intent of murdering Nazario, murder of Ligia, attempted swindling of Lucia's inheritance, attempted framing of Marcelo for business fraud, and for hubris in believing that he is above all rules (including the law), and of being a general putz.
Ricardo Marquez / Luis Gattica
Guilty of cheating on Magdalena prior to the wedding and jilting her the morning of, and various business shenanigans, attempted rape (Rebeca), perjury (providing alibi for Amador), accomplice to Amador in attempt to frame Marcelo.
Karmageddon: Fatal wound to the jugular vein (from broken glass, caused by a blow from Nora)
Rodrigo Zuñiga / Mariano Palacios
Guilty of cheating on Lucia prior to the wedding where he jilted her in public and of rank stupidity in knocking up Nora in the process.
Daniela Suárez / Natalia Guerrero
Guilty of snobbery, defamation of character, stalking, squatting (moving into Marcelo's apartment without invitation), enabling of Milagros, faking paralysis in order to guilt-trip Marcelo into staying with her, faking suicide to stop Marcelo leaving DF, and annoying the hell out of viewers.
Milagros Fuentes / Helena Rojo
Guilty of snobbery, defamation of character, squatting (moving into Marcelo's apartment without invitation), assault, murder of Marcelo's father, attempted murder, and inappropriate helicopter parenting.
Vinicio / Arturo Vázquez
Guilty of arson, murder (Trini), assault (Marcelo), stalking and and rape (Teresa), and felony assault of Lalo.
Labels: color, Karmageddon, weekend
Comments:
No question that there will be more to add to most of these rap sheets before the end. Crime is a gift that keeps on giving... I'll update this again after tonight's episode airs and maybe through next week. I hope others will put the jump breaks high so this can stay on the main page as long as possible.
Was Clara's felon BF named Rutilio? I don't remember but that would be a bizarre coincidence vis a vis AQNMD.
I would love for Rebeca to end up alone in prison. Orange may not look bad on her as she loses her beauty. In fact, for her to lose her beauty would be a good beginning.
Nora should end up in a manicomio. Short of death, that would be the only way everyone would be safe from her.
Amador should also end up in prison. Rodrigo doesn't deserve a father like him and Brigiduh will become the subject of gossip of the kind she spread about others. I have almost zero sympathy for her.
Daniela should check into a convent unless she commits something from this point on that she can go to prison for.
More later.
Post a Comment
<< Home
© Caray, Caray! 2006-2017. Duplication of this material for use on any other site is strictly prohibited.